Emma Watson, who plays Hermione Granger in Harry Potter movies, has been advised to stick with her pristine school girl image till the series is over.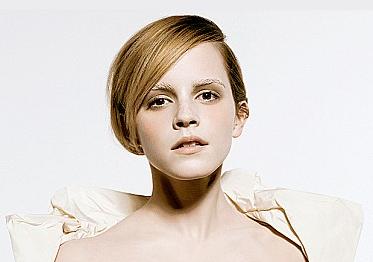 The 19-year-old actress was recently in the US for a W magazine cover shoot.
The magazine wanted Watson to do something risqué and she was game but the Harry Potter producers asked her to tone it down.
"They wanted Emma to do something raunchy but the Harry Potter producers told her it was too risqué and the shoot was softened," according to a source.
The source added: "As far as they are concerned, until the Potter series has finished she is still schoolgirl Hermione Granger."
Emma's proclivity for the risqué is evident where she is seen leaving Harvey Nichols Restaurant in London after attending US designer duo Kate and Laura Mulleavy's private dinner earlier this week.
Emma, who attended a private dinner for Rodarte at Harvey Nichols last week, has another year to go until she is free of her movie alter-ego.
Comments
comments