While winning a starring role in the Harry Potter films has brought Emma Watson worldwide fame and riches beyond her wildest dreams, the actress says it has played havoc with her love life.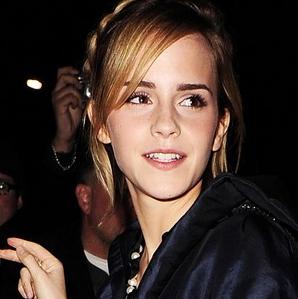 The "Harry Potter" actress, who will turn 19 next month, revealed: "Finding someone that you like, or who likes you, is always difficult at my age. But being famous complicates things much more. I suppose that some boys feel a bit intimidated by me and stay on their guard."
Emma is no doubt relieved that filming has begun on the seventh and final film in the series, Harry Potter and the Deathly Hallows, as she joked: "It's easier to pull on film sets. They are a goldmine!"
The actress, who played the brainy Hermione Granger, is currently on a gap year after she gained straight As in her A-levels at Headington School, in Oxford, last summer.
She said that she has been enjoying life since she celebrated her 18th birthday. She added: "I've got my driving licence and bought myself a car, a grey Toyota Prius. And now I can drink alcohol! I feel more free to to do what I want to do, and I suppose that I have to be more responsible for myself. That's a big change."
Comments
comments