Prince William has just booked a romantic £40,000 Alpine getaway with his girlfriend Kate Middleton.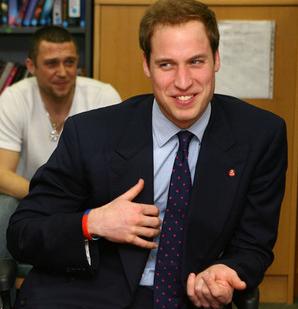 The young royal is whisking his girlfriend off to Klosters, the exclusive Swiss ski resort where the Royals normally spend their Easter, but this year – for a change – his father isn't coming along.
Prince William, 26, is breaking with tradition by shunning the five-star Walserhof Hotel, where Prince Charles has traditionally holidayed with his sons, in favor of a lavishly appointed private chalet.
He is planning to travel with the exclusive tour operator Descent, which offers 'the best ski experience that money can buy' – including Michelin-star home-cooked dinners and a limitless supply of Perrier-Jouet champagne.
Descent offers two villas to its VIP clientele: the commanding Chesa Falcun with sauna, steam shower and massage room, and Chalet Eugenia, a baronial retreat with roaring fires, vast oak-beamed ceilings, antique furniture and views across a snow-covered field.
To rent either of the six-bedroom villas costs close to £40,000 a week, but it is not known which William has plumped for.
Both villas have been booked for the week of April 5 until Easter Sunday, and each offers spa baths, large balconies, dining rooms with wood-fired ovens and trained chefs on call 24 hours a day.
Other staff include a chalet manager, a housekeeper, two chauffeurs and two full-time butlers.
A source revealed: "[Prince] William has booked a chalet which is out of this world. It's not the place they usually stay, but [Prince] William has decided he wants to do something different."
The source continued: "His father has said he is not going skiing this year, so [Prince] William has decided to do his own thing with a few of his closest friends."
The source added: "The friends will all be paying their share – although William will be treating Kate. He's really looking forward to it. The protection officers have yet to give it the final green light but a decision will be taken this week."
It is not known whether Prince Harry will be joining his brother on the slopes but Kate's sister Pippa has been invited.
Kate, who is an expert skier, accompanied the party to Klosters last year, where she was pictured embracing Prince William for the first time.
A spokesman for Descent said: "Both of the villas in Klosters are booked for the Easter week but we are not able to give any information out about our clients."
A Palace spokesman said: "We never comment on the Princes' private lives."
Comments
comments