Princess Eugenie has been forced to cancel a gap-year trip to South America because of her father's fears over her safety.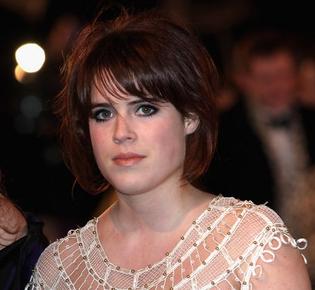 The 18-year-old princess was this week due to join a group of girlfriends on a trip to Mexico, Bolivia and Peru – until the Duke of York insisted she scrap the plan.
Prince Andrew's concerns follow Eugenie's recent trip to India where she narrowly missed the Mumbai terrorist attacks, checking out of the Taj Mahal Palace Hotel just days before it was stormed by gunmen.
The fact that Eugenie – sixth in line to the throne – is accompanied by a Royal protection officer wherever she goes has not allayed her father's worries.
A source revealed: "[Princess] Eugenie has respected her father's wishes and revised all of her plans. She is the least precious person and hates having to travel everywhere with a protection officer."
In place of her South American jaunt, Princess Eugenie will now fly to Los Angeles and then travel on to visit her aunt, Jane Luedecke – Sarah Ferguson's older sister – in Sydney.
The source continued: "She'll spend time with her Aunt Jane and then go up country with friends. It's very much a backpacking trip. She's still keen to go to South America at some point and is planning to visit Argentina, where she will work on the farm of her late grandmother, Susan Barrantes."
It seems her travel itinerary isn't the only drastic change for Princess Eugenie because it was revealed that she has abandoned plans to go to art college to attend university instead.
The source added: "[Princess] Eugenie has now decided she wants to study English and History of Art at either Newcastle or Bristol."
A spokesman for Princess Eugenie declined to comment
Comments
comments