As Hermione Granger in the Potter films, Emma, who turns 19 on Wednesday, is used to waving her wand and getting her own way.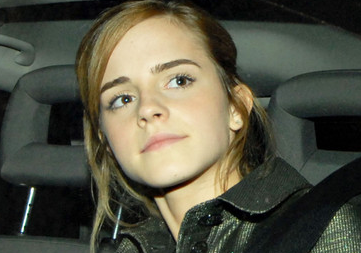 And she managed to magic away what she considered to be competition on a fashion shoot for Burberry.
After signing a six-figure deal earlier this year, Emma was due to be photographed in London last weekend.
But when she arrived on set, she was horrified to find she was to be pictured with a handful of lissom young women.
A source said: "Emma was always supposed to be the leading lady, so when she found out it was girls she was in the campaign with, she put her foot down and had them removed from the line-up."
The source added: "She now stars in the campaign alongside four hunky men."
Last year, Paris-born Emma signed up with leading model agency Storm, which has supermodels Kate Moss and Lily Cole on its books.
She is currently filming scenes for the latest Harry Potter film, The Deathly Hallows Part 1.
A spokesperson for Burberry said: "The campaign is not yet finalised and we won't release any information until around the time of the official launch in June."
Comments
comments