Harry Potter star Emma Watson has threatened to turn her back on stardom because she wants a 'normal' teenage life, she recently revealed.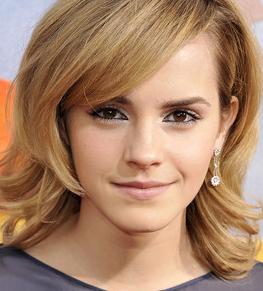 Despite amassing a reported £10 million fortune, the 18-year-old actress said that she is 'uncertain' that her future lies in acting.
Speaking on Sunday, the young star revealed she still didn't know if acting was 'the right thing' for her, saying: "It's weird because I've always felt uncertain that acting is what I wanted to do, especially compared to Dan (Radcliffe) and Rupert (Grint)."
She continued: "I think that's because I was nine years old when I was given the part without even going to acting school. Just because this has happened to me doesn't necessarily mean it's the right thing. I didn't know I wanted to be an actress, they just found me out of nowhere. So it's taken me a little while to work out that this was what I wanted to do – well, for now."
She continued: "I've come from a background of lawyers and academics. We didn't watch films in our household. I mean, I had no idea who Maggie Smith or Gary Oldman or any of these people were. So I'm educating myself by watching more films and becoming very passionate about them. But it doesn't necessarily mean I'll be acting forever."
She also claimed she is uncomfortable with her £10 million fortune, adding: "Why would someone my age need this much money? Let's face it, I don't really have any use for it. It may sound weird, but I just want to be like my friends and they don't have that kind of money. So if they are going to the cinema, I go to the cinema. I try to live a regular life, but it's not always easy. But I believe school and my family have kept me very grounded.' Despite longing for a normal life, the actress has been linked with a host of celebrities including Harry Potter co-star Daniel Radcliffe and Razorlight singer Johnny Borrell."
She is also bemused by the etiquette of dating, especially on who should pay for a meal.
She explained: "I don't think women know what they want anymore – I certainly don't. I don't know whether I want a nice guy to pay because that's a nice thing to do or whether I want to be an independent woman and pay for myself. I'm genuinely confused about the whole thing."
Comments
comments