Singer Enrique Iglesias is baffled by constant kiss and tell reports by his alleged lovers – because he's never met the girls he's supposed to have slept with.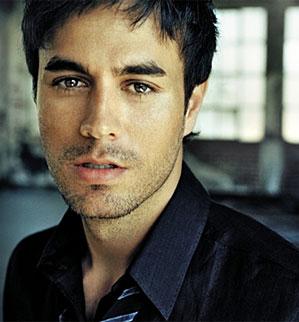 The "Hero" hitmaker, who has been dating tennis star Anna Kournikova since 2002, admits he simply laughs off claims of his infidelity, because they are so ludicrous.
He revealed: "I think it's great that I've slept with girls I've not even met. One was a Kylie Minogue body double. Apparently we were watching telly in my hotel room.
He continued: "Another said I'd given her a carpet burn on her back which won't tan properly and it reminds her of me. Hilarious. I never even saw these girls."
And Enrique Iglesias confesses he'd be too scared to cheat on the blonde sports star, because she'd beat him up.
He added: "I still think the attention is fabulous. But I don't cheat on my girlfriend. I'd never want to be in an open relationship. And Anna is not the kind of girl to put up with that s**t. Luckily Anna's not a jealous girl. She's cool and she's tough. But I would never play away. She'd kick my ass."
Comments
comments