Simon Cowell, who previously hit the headlines with his recent split with his longtime girlfriend, has been so inspired by the theatrics of the U.S. election campaign, he plans to change the way British politics is covered.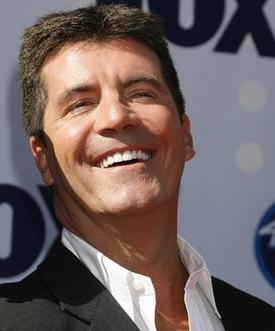 The music mogul has been fascinated by the lead up to Tuesday's (04Nov08) vote, admitting that Americans have a talent for bringing glamor to politics and making high-brow debates accessible to the public.
And Simon Cowell is determined to change the way political messages are delivered in the U.K. – insisting he could create a TV show to help revitalize Britain's "tedious" political culture and lure a new generation of voters to the ballot boxes.
He revealed: "There wasn't one second of (the U.S. election campaign) where I wasn't completely riveted. Then you look at the way British politics is covered. Those tedious party conferences and the long-winded dronings-on. It's just not entertaining. I would love to bring the concept of the American presidential debate to Britain.
He continued: "I know I could engage the audience, get people involved. Make it interesting. The public should be involved. Politics is show business these days. More and more so."
And Simon Cowell insisted he would be the perfect choice to produce such a show because he does not get involved in the voting process himself.
He added: "I've never voted, which gives me the perfect credentials for doing a show like that as I would be completely unbiased."
Comments
comments