Eva Longoria and Tony Parker's plans for a private wedding ceremony on Saturday have been dashed. Visitors to the Saint-Germain-l'Auxerroix church in Paris, the rumored site of the ceremony, have been able to view the date book – and Saturday has been mysteriously blocked out.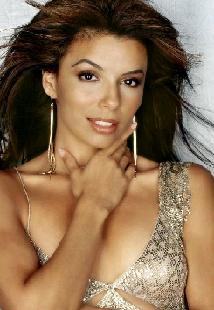 The church, which is located near the Louvre Museum, once served the French royal family.
Paris Match magazine claimed the couple is still trying to avoid the paparazzi by using the church's back entrance, and Longoria plans to don her designer wedding gown once inside.
The civil ceremony is rumored to take place on Friday at Paris' City Hall.
Meanwhile, basketball star Parker reportedly surprised his wife-to-be on Tuesday when he arranged a romantic trip for the two of them to France's Mont Saint-Michel medieval citadel – the country's third most visited attraction.
T
he couple reportedly took a helicopter from Paris to Normandy, where they dined at romantic restaurant La MMre Poularde.
A waitress revealed, "They just turned up without a reservation. They were very elegant, very beautiful… They seem so very much in love."
The couple flew back to Paris the following morning and spent Wednesday partying with family and friends at Disneyland Paris.
Comments
comments