Nelly Furtado is engaged to her sound engineer boyfriend.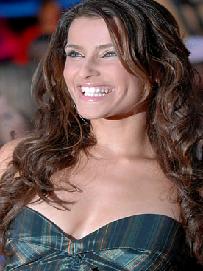 The "I'm like a Bird" singer, who began dating Demacio 'Demo' Castellon after he worked on her 'Loose' album last year, has been sporting a diamond ring since he popped the question at the end of her tour last month.
Cuban-born Castellon, is a recording engineer and mixer who works closely with legendary music producer Timbaland.
Timbaland, who introduced the pair, has confirmed the engagement rumors.
When asked if the couple were engaged, Timbaland revealed, "Yes."
Nelly, 28, has always been reluctant to discuss her personal life, but revealed she had a "secret boyfriend" last July.
She revealed, "I just don't really talk about it. It's nobody famous or anything."