Eva Longoria flew from Los Angeles, where she is filming the new series of the hit TV show, to Geneva, Switzerland, to enjoy a romantic meal with Tony Parker.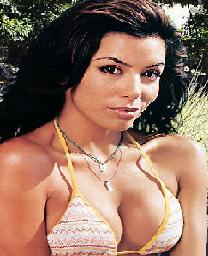 The "Desperate Housewives" star revealed, "Tony and I make each other a priority, so we travel a lot. He was off for two days, and he flew home from Paris to see me and then flew back. I've done that many a time. I went for dinner to Geneva, because I was off for one day. I flew to Geneva, had dinner with him and flew back. We just can't stand to be apart."
32-year-old actress recently tied a knot with the 25-year-old basketball star in Paris on July 7 and had a short honeymoon in the Caribbean Turks and Caicos Islands before Eva Longoria returned to work.
The star added, "I wanted a longer honeymoon. I didn't want to come back to work so soon."
Comments
comments