Eva Mendes has "issues" after the sexy actress had checked into a Utah rehab center for substance abuse.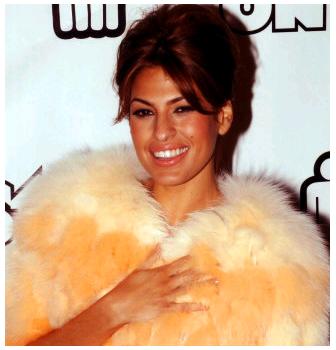 The "Ghost Rider" star reportedly checked into Utah's Cirque Lodge and has been in the facility, which deals with substance-abuse problems, for several weeks.
The Cirque Lodge is the same facility in which fellow Hollywood actress Lindsay Lohan was treated last year.
Her management has confirmed the glamorous star, which has been applauded for her clean-living and healthy body attitude, has been at Cirque Lodge Rehab for several weeks.
Her representative released a statement indicated: "Eva has been working hard for the past year and made a positive decision to take some much-needed time off to pro-actively attend to some personal issues that, while not critical, she felt deserved some outside professional support. Out of respect for Eva's privacy, we do not wish to discuss further details."
The 33-year-old actress has just been named the new face of Calvin Klein and a stint in the favored rehab center of Lindsay Lohan is not likely do her career any favors.
Her management have not revealed how long she will be receiving treatment for in Utah.
Comments
comments