After 10 days of non-stop partying it's not surprising that Lindsay Lohan was looking exhausted when she emerged from her Hollywood house today.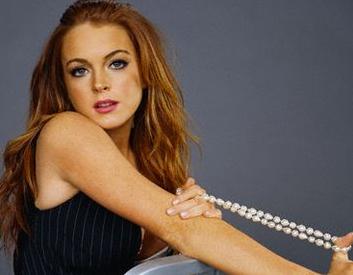 Just yesterday the Mean Girls star looked to be over the worst of her break-up, looking stunning at a fashion party in LA.
But today was a different story – pale and bleary-eyed, the actress attempted to hide her face with a trilby hat.
A far cry from her polished red carpet image, Lindsay's ripped jeans, creased grey jacket and scruffy scarf made an unlikely accessory of her towering platform wedge shoes.
Friends are said to be concerned about Lindsay's mental state in the wake of her split from DJ Samantha Ronson.
The pair ended their notoriously tempestuous relationship after the 22-year-old branded her DJ girlfriend a cheat on Twitter two weeks ago.
And the actress' behaviour has become increasingly erratic over the past week.
Just days after speaking of her heartbreak, Lindsay posted a spoof dating ad, poking fun at her wild girl image and criminal record.
The same day the attention-seeking stunt was released, the Mean Girls actress appeared to shy away from the media glare, when she greeted waiting paparazzi armed with a box of eggs.
Lindsay has also been seen with a new tattoo in the past week.
The quote on her inner wrist is a tribute to her heroine Marilyn Monroe reading: "Everyone's a star and deserves the right to twinkle.'"
Lindsay has said that Monroe is a 'prime example of what this industry can do to someone.'
Comments
comments