50 Cent has been given a little help from his friends in the battle to out-sell rival Kanye West.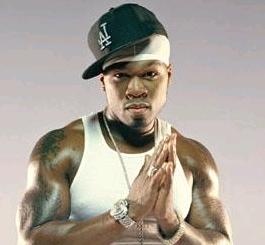 The hip-hop giants' albums came out on the same day in the US and the duo have been locked in a bitter war of words about who will come out on top.
Fiddy's taken saucy action, making sure the artwork for his album – Curtis – looks as enticing as possible by featuring fellow hip-hop star Ciara N@ked, straddling his muscular frame.
However the plan looks likely to fail as latest figures from across the pond suggest Kanye is ahead of Fiddy in running.
You could see the picture of nude Ciara here
Comments
comments