Ken Burns, who is the count renowned documentarian, proves that he isn't enamored of GOP vice presidential candidate Sarah Palin as he criticizes John McCain's pick for vice presidential running mate.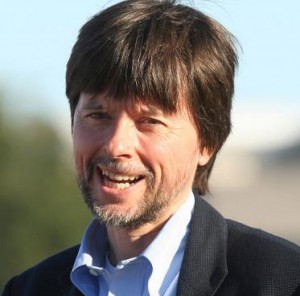 The maker of "The Civil War" and "The War" didn't hesitate to criticize GOP presidential candidate John McCain and Palin when asked about them at a panel discussion Monday at Fordham University's law school.
Ken Burns thinks that the Republican presidential candidate made a "cynical" pick in what he said was the most important decision of his presidential candidacy. The filmmaker revealed: "He (John McCain) selected someone who is so supremely unqualified to be a heartbeat away from the presidency, and he has turned the selection process into a high school popularity contest and an 'American Idol' competition."
Ken Burns, whose body of work has focused on American history, said that "in the whole history of the republic there has been no one with as thin as a credential" as Sarah Palin. He said it was, for McCain, a "Hail Mary pass" that will be decided in November.
Ken Burns was being honored, along with CBS News chief Washington correspondent Bob Schieffer, with lifetime achievement awards at Monday night's News and Documentary Emmy Awards. The National Academy of Television Arts & Sciences, along with Fordham, sponsors a panel with the winners the morning before the ceremony.
Bob Schieffer, who didn't take a stand like Ken Burns did but he did defend the mainstream media's coverage of Sarah Palin after she was named McCain's running mate, saying: "Sarah Palin is a 72-year-old heartbeat away from the presidency. The presidency is the most powerful office in the world. It seems to me that some would suggest we should just accept on faith that Sarah Palin is qualified."
CBS News chief Washington correspondent Bob Schieffer paid tribute to Palin and her remarkable and compelling life story but said that the mainstream media didn't mistreat her. He called Sarah Palin's selection a "true game-changer" that allowed the GOP to seize the momentum coming out of the major-party conventions earlier this month.
The CBS News chief Washington correspondent added: "But the game-changer that Wall Street presented last week has trumped that, and now this campaign is no longer about Sarah Palin. It is about which of these candidates is going to come up with the right answers on what has happened on Wall Street."
Comments
comments