Director James Cameron and singer Olivia Newton-John were evacuated from their homes after a fire tore through their neighborhood.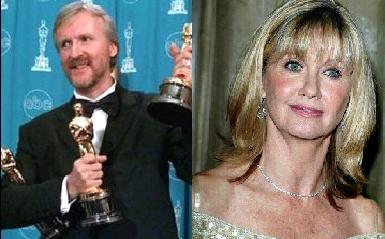 The fire, which is believed to have been caused by arcing power lines, and fuelled by the dry weather in California, started at around 5am on October 21 and rapidly swept through 35,000 acres along the coast from San Diego to Santa Barbara. The incident has killed one person and has injured thousands.
James Cameron, the director pf "Titanic" and Olivia Newton-John, the "Grease" star, were two of the first people to be safely removed from their Malibu County and Carbon Beach neighborhood.
Celebrities who also live in the area include Jennifer Aniston, Pierce Brosnan, Sting, Mel Gibson, Bill Murray, Robert Redford, Courteney Cox and her husband David Arquette, Tom Hanks, Richard Gere, Goldie Hawn, Sean Penn and David Duchovny.
Arnold Schwarzenegger, the governor of California, has declared a state of emergency in seven counties, and fire fighters don't expect to be able to extinguish the raging blaze until October 23 or 24.
Jim Palmer, 61-year-old Malibu resident, revealed, "I looked up towards the canyon and everything was just red – it was absolutely terrifying."
Comments
comments