There is an American Idol who proves her talent on Broadway. It is no less than Fantasia, as she became the first American Idol winner to prove her worth on Broadway.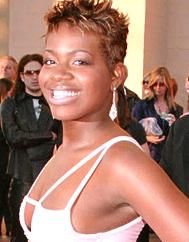 According to a report of her success since taking on the role of Celie in the musical production of The Color Purple in April, Fantasia has "revitalized" the show, "boosted a box office that had started to slump and improved a successful commercial production that was lacking critically."
Scott Sanders, one of the show's producers, revealed, "When you bring in someone who is a household name, it brings out the cynics who think that it is just stunt casting and those who actually understand that she is a very talented woman who is going to take a big leap. … It's turned out to be an incredible win for everyone."
Because she found playing her role so taxing, Fantasia revealed that she had been reluctant to sign on for an additional four months. She was persuaded to do so, by the intervention of Oprah Winfrey, one of the show's producers.
Fantasia added, "She just began to tell me how much I touched her and all the things that she felt."
Comments
comments