Joseph Biden, who is the running mate of Senator Barack Obama in the 2008 elections, has hit the headlines after announcement that he is going to be the vice presidential candidate.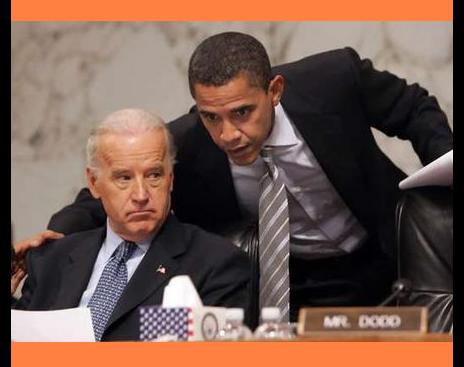 Who exactly is Joe Biden? Joseph Biden Jr. is Delaware's longest serving Senator. He was considered as one of the youngest senators in the history after he was elected to office in 1972.
Since then he has won re-reelection five times, generally by a wide margin. His 35 years of congressional tenure include service on the powerful Senate Committee on Foreign Relations (which he currently chairs) and the Committee on the Judiciary, two of the oldest in the Senate.
To further acquaint the readers and voters with this vice presidential candidate, here are five things you should know about him:
1. Joe Biden survived a brain aneurysm
In the winter of 1988, Joe Biden began to experience neck pain while he was chairing the Senate Judiciary Committee's hearings on Supreme Court nominee Anthony Kennedy. The pain worsened and was joined by other problems, including nausea. Eventually, Joe Biden went to the hospital. An emergency, six-hour surgery at Walter Reed Medical Center took care of the problem.
2. Joe Biden's son is going to Iraq
Joe Biden's oldest son, 39-year-old Joseph Robinette "Beau" Biden III, is not only Delaware's Attorney General but he is also a Captain in the Delaware Army National Guard's Judge Advocate General (JAG) Corps, assigned to the 261st Signal Brigade in Smyrna, Delaware. Beau Biden and the 261st are being deployed to Iraq on October 3, the day after his father participates in the first vice presidential debate.
As for Joe Biden, he isn't thrilled about his son's deployment. Ever since he voted to authorize the use of force in 2002, Joe Biden has been one of the war's more vocal critics.
3. Joe Biden is a member of the Alfalfa Club
Another thing you didn't know about Joe Biden is his affiliation with one of Washington's most secretive and elite clubs, the Alfalfa Club.

The secretive Alfalfa Club (journalists are barred from attending the dinner) has around 200 members. Most of them are part of Washington's wealthy and elite. Along with Joe Biden, they include President Bush, his brothers and his father; Supreme Court Chief Justice John Roberts; a number of both Democratic and Republican members of Congress, state Governors and mayors; and some not directly involved in politics, such as Michael Dell.
4. Joe Biden was a below-average college student
Joe Biden completed his undergraduate work at the University of Delaware, but he didn't do so in any exceptional manner. In his first three semesters he scored mostly Cs and Ds, and even an F in the Reserve Officers' Training Corps (ROTC). For about 100 years, starting in 1862, an ROTC class, which taught mechanics, military tactics, etc. was compulsory for most male U.S. college students. Only in physical education classes did Biden receive A's.
His academic record didn't improve much while at Syracuse College of Law either, where he graduated 76th in a class of 85.
5. Joe Biden drives a 1967 Corvette
Joe Biden's current wife is his second; his first wife, Neilia, passed away, along with the couple's daughter, in a car accident shortly after his initial election to the Senate in 1972. Joe and Neilia Biden were married on August 27, 1966, in Skaneateles, New York, and his father — a car salesman — gave his son a sweet wedding gift: a brand new 1967 Chevy Corvette, a car he still owns today.
Yet, Joe Biden isn't the only politician on a major party ticket with connection to Corvettes; the first car owned by presumptive Republican presidential nominee John McCain was a 1958 Corvette.