George Clooney has taken a sideways swipe at the celebrity supporters of Barack Obama who would attend the Democratic Party convention.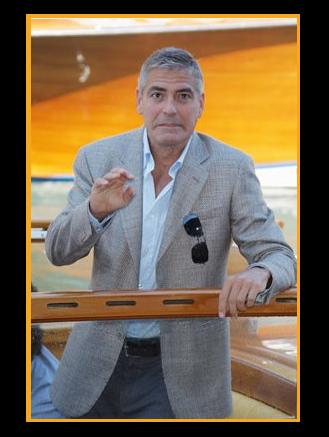 The politically minded actor has stayed away while the celebrities such as Charlize Theron, Susan Sarandon, Anne Hathaway and director Spike Lee have descended on Denver, Colorado.
The 47-year-old Hollywood actor is in Italy to present his latest movie, "Burn After Reading", at the Venice Film Festival.
When asked if he would have liked to attend the convention, George Clooney answered: "I like watching conventions on television. I think the stars there should be the people who have been elected."
The "Ocean 13" actor did not praise Barack Obama too much as he revealed that he was "optimistic" but also "worried" about what the future might hold.
The liberal George Clooney is believed to be a big supporter of the senator. He was previously denied the speculation that he was acting as an unofficial adviser to the presidential hopeful.
Brad Pitt, who is George Clooney's co-star in the film, added that it was "a vital time" for US politics but was similarly reticent when asked about the Democratic candidate.
Perhaps the celebrity pair was wary about giving too much celebrity endorsement to the senator as he aims for the White House.
Republican rival John McCain has mocked Barack Obama's Hollywood fan club, recently comparing him to Paris Hilton.
Obama's A-list supporters include the actress Scarlett Johansson, who spoke of exchanging emails with the politician – prompting Barack Obama to stress that she did not have his personal email address and had contacted him only through a third party.
Comments
comments