Former American Idol contestant Alexis Cohen died early Saturday morning, the victim of a possible hit-and-run in Seaside Heights, N.J.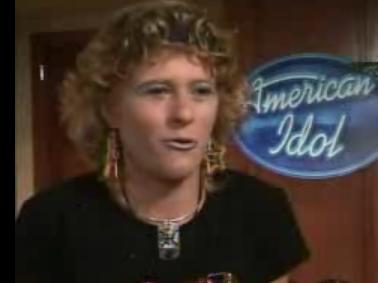 Cohen, 25, of Allentown, Pa., was found unresponsive on a street about 300 yards from where her car was parked in a lot, says Deputy Chief Michael Mohel of the Ocean County Prosecutor's Office.
First aid workers took her to Community Medical Center in Tom's River, where she was pronounced dead at 6:35 a.m., he says.
An autopsy performed Saturday afternoon by the office of the Ocean County Medical Examiner found multiple traumatic chest and abdominal injuries, and a closed head injury, Mohel says.
"There was evidence that her body was impacted by a vehicle," he says, noting the death is classified as a homicide.
Cohen, who auditioned for Idol in seasons 7 and 8, gained attention for her tirade against judge Simon Cowell, who rejected her performance.
No arrests have been made, says Mohel, who would not say where Cohen was prior to her death due to the ongoing investigation.
Cohen auditioned in Philadelphia for the popular Fox singing competition in August 2007, and the episode was aired in January 2008. She tried out again during the show's eighth season.
A video of her angry rant after being rejected by judges went viral on the Internet.
Comments
comments