In a bombshell new interview, Paul Gohranson, a former live-in masseur and lover of Dr. Arnold Klein, said that Klein told him as far as he knew, he was the father of all three of Michael's children – including the youngest, Blanket.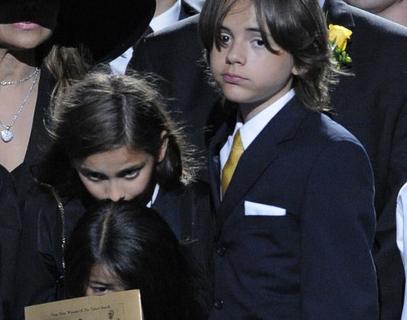 In our explosive interview, Gohranson also says that Debbie Rowe — Michael Jackson's former wife who gave birth to two of Jackson's children – at first did not know that Klein was the sperm donor. Rowe had worked with Klein as his nursing assistant while he was treating Jackson for his severe acne.
Gohranson says: "According to Arnold (Klein), they (Jackson and Rowe) had come to a business agreement, marriage was supposed to be the cover to have the children. As far as what I understand was that Debbie was to not know who the sperm donor was, she was supposed to be led on that Michael donated the sperm because apparently, he hadn't shared with her that he couldn't have kids."
Gohranson reveals Rowe found out it wasn't Michael's sperm about a year prior to the couple's divorce. He says he does not know who told Debbie the truth.
Gohranson says: "Arnold (Klein) said they (Jackson and Rowe) were very happy together…. It was basically a vocal contract between the two and he would get the kids… When Michael Jackson exercised his part to get out of the marriage she either wanted to stay in the marriage or he was going to have to pay her a good hunk of money to keep his secret."
Gohranson says Rowe didn't tell Jackson that she knew he wasn't the biological father of the kids until "it looked like the free ride was over."
While Rowe did give birth to Jackson's two oldest children, the biological mother of Blanket remains a mystery.
Comments
comments