Could Johnny Depp be a Twilight fan?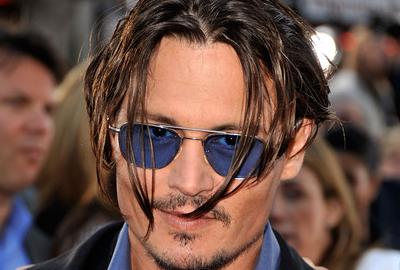 The actor — who has two children with partner Vanessa Paradis — has a room in his London house dedicated to vampires!
"Johnny has a whole room in his London house devoted to vampires," a source revealed to an American tabloid. "He's fascinated by them."
So what does the room contain? Masks, capes, movie posters, fangs and an early edition of Dracula by Bram Stoker are among Depp's collection, according to the National Enquirer.
"Johnny uses the room to relax, meditate and be alone," explained the insider.
Meanwhile, Depp, 46, recently revealed that if he wasn't famous, he'd visit Disneyland with his kids.
"I would walk through Disneyland with my kids. That's what I'd do for the day," he said.
"If I could walk and be completely anonymous I'd walk through Disneyland with my kids and let them experience all the things most kids do. They don't get to do those things with daddy.
"When daddy walks through Disneyland with them, things get weird."
Comments
comments