Frances Bean Cobain would have been aborted in the womb if Courtney Love's handlers had had their way, according the upcoming book.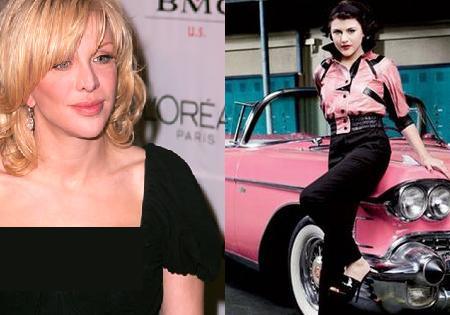 The 15-year-old daughter of rockers Courtney Love and Kurt Cobain was the center of abortion issues in a memoir called "Bumping Into Geniuses."
The memoir, which was compiled by former CEO of Warner Bros. Danny Goldberg, revealed that how he and a group of Courtney Love's inner circle. She worried about her heroin use during pregnancy plotted an intervention.
Danny Goldberg wrote:
During a meeting with a doctor at Cedars-Sinai Medical Center's chemical dependency program, the doctor "tried to give clinical advice, suggesting to Courtney that it was not a great idea to have a baby while dealing with addiction,"
Courtney Love has already exploded with the abortion issue, saying:
" 'You're not telling me to have a ****ing abortion, are you?' asked Courtney, her voice rising with her trademark hostile whine. 'I mean I'm pro-choice, but that doesn't mean that anyone has the right to tell me to have a ****ing abortion.'
"[He] suggested that it might not be safe for the baby, and Courtney, who was only six weeks pregnant, went into a confrontational mode. 'Is that a medical fact, or is that just your opinion? I want to see it in a medical book.' She was interested in medical facts, not a sermon. [He] sheepishly acknowledged that at this early stage of pregnancy a woman could discontinue heroin use with no physical or psychological damage to the fetus. Courtney looked triumphant as she towered over the doctor seated at his desk."
Although Courtney Love did stop using heroin, her daughter Frances Bean was born in perfect health on Aug. 18, 1992.
In an interview last year, Frances Bean has already revealed, "People are fascinated by me, but I haven't done anything . . . I'm not my parents."