Kurt Cobain's daughter Frances Bean recently toured a $6.5 million New York penthouse, which is also recently viewed by Marc Jacobs, without her mom Courtney Love.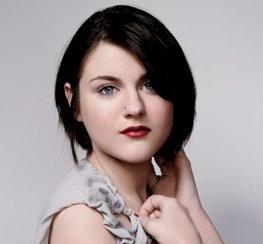 According to a report, it is not every day a 16-year-old shows up with a broker to check out a $6.5 million penthouse condo. But that's what Frances Bean Cobain did recently when she stopped by 115 Mercer St. to peruse its glassy duplex with 2,500 square feet of terraces.
A source revealed of the daughter of late Nirvana frontman Kurt Cobain: "She seemed very sweet. She said that she was looking for her mother."
We tried to ascertain whether that meant the aspiring model was inspecting a possible home for Courtney Love, or that her mother is missing. Cobain's broker Adam Modlin of the Modlin Group had no comment, nor did listing broker Chris Poore of the Corcoran Group.
According to streeteasy, the penthouse is a bargain as it recently had its price cut $505,000. The site also shows it's been on the market almost 2 years.
Comments
comments