Chris Brown may have roughed up Rihanna before their early Sunday morning altercation, according to two friends.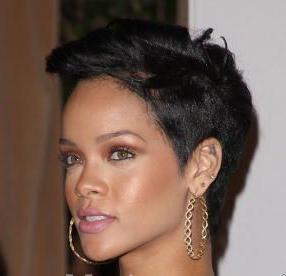 Brown, who is currently being investigated by Los Angeles county prosecutors after Rihanna allegedly accused him of assaulting her the night before the Grammys, always had a "volatile" relationship with the singer, according to an insider.
A Rihanna confidant adds that bruises were clearly visible on the singer's neck in early December.
Alarmed, a pal revealed: "I asked is everything was OK with her and Chris. She told me, 'We broke up again.' I didn't pursue the issue further."
Meanwhile, Brown's sister, Lytrell "Tootie" Bundy, says the singer, 19, is "doing good" in light of his latest altercation with Rihanna.
She said on Wednesday: "He's coping. He's doing … [as well] as to be expected."
Rihanna is said to be cooperating with Los Angeles detectives as they launch a battery investigation.
For more on Chris and Rihanna – including the star he accused her of having a fling with before the assault incident, the full extent of her injuries, Brown's family history of abuse and whether pals say the couple will reconcile – pick up the new issue of Us Weekly.
Comments
comments