R'n'B singing sensations Rihanna and Chris Brown are said to have gotten back together. However, the Barbados-born singer's decision to take the "With You" crooner back reportedly make her friends concerned for her safety.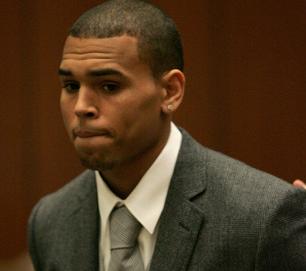 One friend revealed: "We have heard him yelling and getting so angry with her since the whole thing went down."
Her friends are even worried Chris could "kill" Rihanna. The friend said: "We are all scared for her and think he could even kill her."
Rihanna's friend added: "After Chris was arrested she admitted this was not the first physical attack. She said it's been going on for months and it has gotten worse."
Meanwhile, Rihanna and Chris Brown are not working on a duet with producer Polow Da Don, despite reports that they met in a Santa Monica, Calif., studio earlier this week.
Polow Da Don's publicist, Laura Wright revealed: "The reports are inaccurate. The duet was recording long before the incident."
The song was reported to be about "relationship issues."
A source revealed: "The theme is about being stronger and growing stronger in a relationship. The song was originally created for Rihanna before the fight. However, it wasn't initially slated for Chris to be on the song."
Comments
comments