Jonas Brothers want to get closer to their fans and so they publish new official phone number at their MySpace page.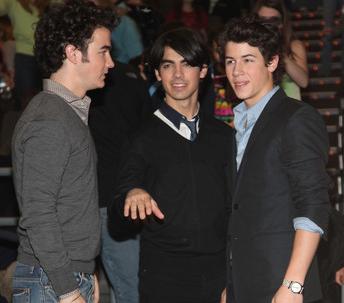 The popular pop trio expects fans to contact them privately by calling (818) 748-8887.
JoBros lovers can send a voicemail for Kevin Jonas, Joe Jonas, and Nick Jonas using the phone number. The "S.O.S." singers also invite fans to call in and send a message to them.
As for their part, the brothers promise to respond the calls and messages by themselves. The service is operated through SayNow.com where artists can connect with fans by a special phone number assigned to them.
Prior to unveiling their new phone number, Jonas Brothers plan to release their own clothing line, Jonas, which is designed especially for tween girls. The sportswear line is made by Disney Consumer Products and inspired by the outfits from upcoming Disney Channel Series, "J.O.N.A.S!".
Pamela Lifford, executive vice president of global fashion at Disney Consumer Products, expected that the collection could be profitable for the company. "The difference we have with the Jonas Brothers is that we have three young men. And when you look at their customer following, we have the whole heartthrob play, which is a great thing for us to work with when we are talking about tween girls," she said. "The Jonas Brothers are a lifestyle, not just a boy band. Their movie [Jonas Brothers: The 3D Concert Experience] lets you into their world, and the clothing line is just another way to do that. It's a way to get closer to them and their world."