Michael Jackson's life has certainly been clouded in controversy — with his tragic and mysterious death, child molestation trials and career meltdown it's easy to forget he was once the biggest star in the world, if not in history.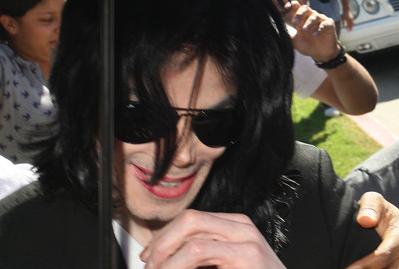 But amid the ever-growing media storm MJ's former sound engineer, Bruce Swedien (who worked alongside Quincy Jones) is spreading the word in his new anecdotal narrative "In the Studio With Michael Jackson" as too why he truly was the one and only King of Pop.
"Michael never came late to the studio, if anything he was early," Swedien said. "And he never recorded with the lyrics, he would instead be up all night memorizing every line. He was just so polite and easy-to-please, something you don't see too often in this industry. His motto was 'the quality goes in before the name goes on'. He lived by that."
Speaking of his artistry, Jackson even had orders for Mick Jagger while recording "State of Shock" in 1984.
"He had Mick doing scales for over an hour to warm-up before he would even start," said Swedien.
So was the "Rolling Stones" bad boy too happy about it?
"Let's just say he did it," Swedien responded.
And just days before his sudden death, that perfectionism was still pumping.
"Michael knew what he was doing, he wasn't insecure," said Swedien. "He didn't respond to the pressure (of the "comeback tour") and wasn't afraid at all."
However when it came to Jackson's dark side, there were two things that caused him pain: his father and the press.
"There were times when Quincy (Jones) and I would have to escort Joe Jackson out of the studio because he would come and start bothering Michael," said Swedien, adding that he used to get quite depressed over the press' perception of him. "Michael always used to say 'how can they say that about me? They don't know me' … I miss him."
MJ's Cause Of Death: Why Is It Taking So Long?
It has been almost three weeks since Jackson died and we still don't officially know what caused his premature passing. So what is taking so long?
"The reason it takes so long is that the tissues such as the brain needs to be "fixed" in formalin or other preservatives for a period of time to harden the tissue to it can be grossly and microscopically examined. Some tissue such as the brain cannot be examined or test closely in the fresh state because the tissue is too friable and would break apart without fixing in formalin," explained Gary Brazina, M.D., FACS, board certified Orthopedic surgeon in Marina del Rey, Ca. "Chemical tests can be performed such as chromatography to find metabolic by products of drugs and this is time consuming."
So what is it that the doctor's are examining?
"They are looking for tissue levels of any of a myriad of drugs such as opiates, benzodiazapenes, cocaine, barbiturates," Brazina said. "They look for these drugs and their concentration in different tissues. Some medications are cardio toxic, liver toxic and toxic to kidneys. Different medications metabolize at different rates and are metabolized or are broken down in different tissues, at different times. The tissue can then be sliced to microscopic sections for close cellular examination, sometimes even using an electron microscope."
Comments
comments