Melanie Brown, who is popularly known as Mel B. of Spice Girls, almost threw the group's tour into jeopardy when she twisted her foot on New Year's Eve, according to Geri Halliwell.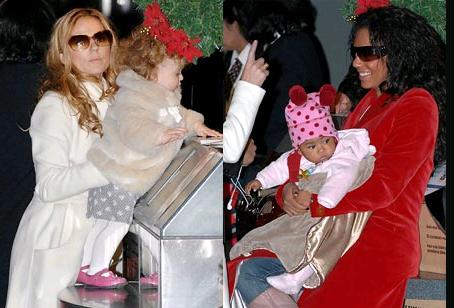 The 35-year-old singer told fans on Wednesday night how Mel B tumbled down a set of stairs after a celebratory dinner at posh London restaurant Claridge's and she blamed the incident on her bandmate's excessive drinking.
Speaking on stage at the beginning of their first show of 2008 at London's O2 Arena, Geri Halliwell revealed, "I have an exclusive for you. Mel B got so drunk she fell down a flight of stairs and twisted her ankle, so she won't be busting the moves tonight."
However despite one slip-up on stage, Melanie Brown reportedly put on a stellar performance.
The star's injury is the latest ankle woe in the Spice camp, after bandmate Emma Bunton was left on crutches following a stage stumble in Vegas last year.