Tom Cruise and Katie Holmes are reportedly seeking medical advice following a series of failed attempts to conceive a second child.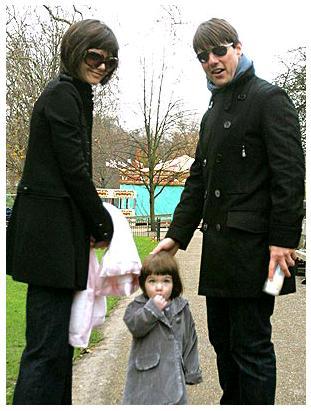 The celebrity couple is desperate for a son but Katie Holmes is alleged to be having difficulty becoming pregnant.
The "Mad Money" actress is now preparing to visit a specialist at Cedars-Sinai Medical Center in Los Angeles later this month to establish the problem.
A source revealed, "She's really upset about it. The one thing she wants more than anything is a son for Tom. She says they've been trying since the summer, but it just hasn't happened for them yet. Katie and Tom sat down and had a heart-to-heart and decided it might be worth her going to see the doctor to get checked out."
Meanwhile, Suri Cruise will not voice German polar bear Knut in an animated film of his life, because she is still learning to speak.
A Cruise family friend has pointed out learning a script may be a little out of Suri's grasp given that "she doesn't even speak in full sentences yet".
Earlier this week, producer Ash R. Shah announced he wanted the famous toddler to voice his four-legged lead character.
Comments
comments