The current Spice Girls world tour is likely to be their last ever, according to Geri Halliwell.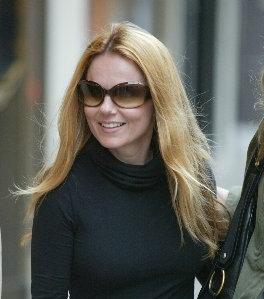 The series of concerts has grossed the five-piece millions, but it was announced last week that the jaunt would be cut short, due to "family and personal commitments".
Shows in Sydney, Beijing, Cape Town and Buenos Aires – which had been rescheduled due to the extension of the group's run at London's O2 Arena – have been called off, with the tour now due to end in Toronto on February 26th.
And according to Geri Halliwell, the Toronto gig is very likely to be their last.
Talking to Billboard.com, she revealed, "It probably won't ever happen again. This is the last time you will ever get to see this Girl Power, the five Spices on the stage as one."
But she denied that rumored in-fighting between the Girl Power group was the cause of the tour's early finish.
She explained, "Actually it's gone on longer than planned because we thought we were only going to go to the end of January. After February everybody had commitments; kids had to go back to school and that."
Geri Halliwell added, "What this reunion taught me is you can never say never. If you had asked me ten years ago whether there'd ever be a Spice Girls reunion concert, I'd have gone, 'No f***ing way!'"
While calling the tour "an experience of a lifetime", Geri Halliwell revealed that her post-reunion plans involve publishing the first in a series of books about a title named Ugenia Lavender.
Comments
comments