Geri Halliwell is desperate for her daughter to become friends with Angelina Jolie's kids.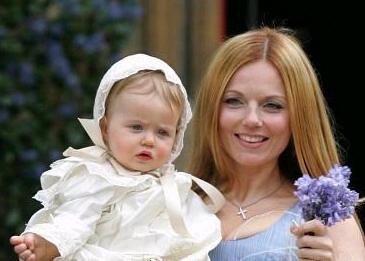 The singer has invited Angelina Jolie to all the Spice Girls' upcoming reunion concerts in a bid to introduce her 18-month-old daughter Bluebell to the "Good Shepherd" actress' four kids.
A source, which is close to Ginger Spice revealed, "Geri dotes on Bluebell and only wants the very best for her. She has sent a personal invite to Angelina and Brad. She has a lot of respect for Angelina, as they are both UN Ambassadors."
The source added, "She also thinks Angelina is an amazing mother, and believes it would be lovely for Bluebell to meet her children and become friends with them."
Geri Haliwell has also reportedly sent out personal invitations to actress Nicole Kidman and Tennis ace Roger Federer to watch any one of the Spice Girls' concerts.
The anticipated shows will kick off on December 2 in Vancouver, Canada. A host of stars are set to attend the show.
Last week, it was reported that the entire cast of "Desperate Housewives" will be in the audience at the girls' Los Angeles concert, while Victoria Beckham is believed to have invited good friends Tom Cruise and his wife Katie Holmes.
Comments
comments