Prince Harry has got back together with girlfriend Chelsy Davy after the pair split last week, according to a report.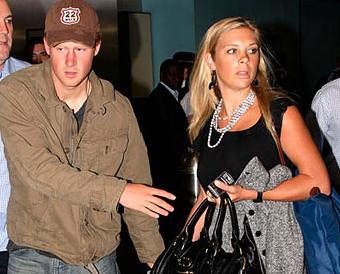 The prince, an army officer, and blonde beauty, who is studying at Leeds University, reunited after a two-hour meeting in the past few days when he vowed to take the relationship more seriously.
Prince Harry had bombarded Chelsy Davy with text messages and telephone calls since their split after several years together, the paper added.
A friend of the pair revealed, "Chelsy was always going to take him back but wanted him to sweat a bit. He apologized and promised to treat their relationship seriously.
The friend added, "She agreed to give him another chance if he kept his word."
Prince Harry, who is frequently pictured leaving nightclubs and bars in the early hours, was reportedly dumped by Davy after attending the Rugby World Cup and missing her birthday.
Comments
comments