Guy Ritchie, who was previously spoke to Madonna in emotional late night call, has hired a top lawyer to ensure his children continue living in the UK.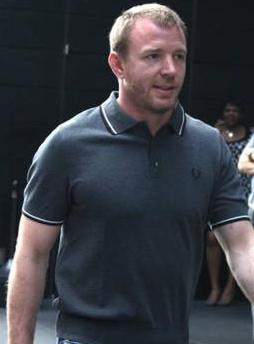 The British director, who split from Madonna last month after nearly eight years of marriage, has employed Stephen Cobb QC, a specialist in divorce cases involving the residency of children.
Madonna, 50, is said to be keen to take the couple's son Rocco, eight, their adopted son David Bana, three, and her 12-year-old daughter Lourdes to live in New York, but Guy is adamant they must continue living and being educated in the UK.
A source revealed: "There are only a handful of barristers who specialize in leave-to-remove applications and he is the best in that area."
The "4 Minutes" singer is reportedly desperate to start building a new life in her home country but cannot take the children without Guy's permission or unless she is granted leave by a court.
Madonna has hired Fiona Shackleton, who represented Prince Charles and Sir Paul McCartney in their divorce cases, to act for her.
As well as arguing over the children, the couple are said to be locked in a bitter dispute over how much of Madonna's estimated £300 million fortune Guy will be awarded.
It had been hoped the pair would be able to settle their divorce as a mediation hearing, but that is not looking less and less likely.
A source said: "Madonna and Guy are miles apart."
Mr. Cobb refused to comment on his involvement with the case.
Comments
comments