Jennifer Aniston's former fiance Tate Donovan has been phoning the actress to tell her she was the "love of his life".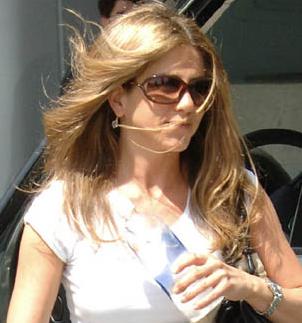 The 39-year-old actress, who recently rekindled her relationship with 'Gravity' singer John Mayer, is beleived to be considering giving her relationship with Tate a second chance.
A source close to Jennifer, who split from 45-year-old Tate in 1995 after three years of dating, revealed: "Jennifer cannot believe it. A few months ago she was single and heartbroken, and now she has got two men professing their love for her."
The source explained: "Tate has been in touch with Jennifer on and off over the years. But this time it was different. He called her again and again and hinted they should start dating. Jennifer thought it was a joke at first, but she is immensely flattered and is considering her options."
Jennifer Aniston, who appeared with Tate in several episodes of "Friends" when he played her love interest Joshua, is said to be finding it difficult to choose between the two stars and is considering which man would make a better father.
The source added: "Jennifer really wants a baby and whatever relationship she has now may be her last chance to settle down and have a family. I think Jennifer sees the family man in Tate, and that's attractive to her. At the same time, she wants things to work between her and John."
Meanwhile, Jennifer Aniston is getting ready to be a mom to twins with John Mayer after a string of secret fertility treatments, according to a report.
Another source revealed: "She knows her baby-making years are limited. It's hard for her to think of anything else — she has babies on the brain!"
The source continued: "He [John Mayer] ordered a bunch of books on Amazon about pregnancy and parenting. He's just as eager as Jen is. They've discussed how they plan to raise their kids, and they agree on mostly everything. They can't wait to be parents together."
While friends say the actress would be happy with a single healthy child, two babies at once would be a dream come true. Her friend added: "She'll try anything to help her chances. Jen has also changed her diet. She's taking a lot of folic acid and has upped her intake of milk and beef — all of which are supposed to increase your chances of having twins. She's even eating cassava root, a wild yam, because women in Africa who consume it have the highest rate of conceived twins."