Guy Ritchie, who previously wanted to keep contact with his kids, has reportedly refused to accept a $40 million (£20 million) settlement from his soon-to-be former wife Madonna.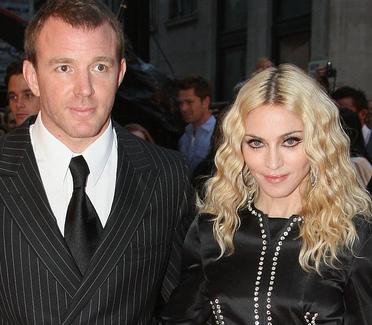 The couple, who recently announced their divorce recently, are believed to be at war over the split, with neither party willing to back down.
J Randy Taraborrelli, who is Madonna's biographer, dished the scoop: "There was a great deal of haggling about this matter last week, with Madonna upping the amount of Guy's settlement to more than £20 million in hopes that he would acquiesce."
Another source added: "I do think it's going to get nasty. He and Madonna are very angry now, no doubt about it, but they are willing to put that aside for their children. But I do think that if one sees the other linked up with a new partner so soon, it will make everything a lot more complicated for everyone involved."
Proving that she means business, Madge has hired Fiona Shackleton, the lawyer who represented Paul McCartney during his divorce from Heather Mills.
Both Madonna and Guy Ritchie had been preparing to slug out a court battle over residence of their children Rocco and David. Madonna reportedly wanted them to live with her and her daughter Lourdes in New York, while Ritchie thinks they should live with him between homes in London and Wiltshire.
Comments
comments