Nicole Kidman, who was previously criticized by Sharon Osbourne, had to shower with a garden hose while on location in Australia.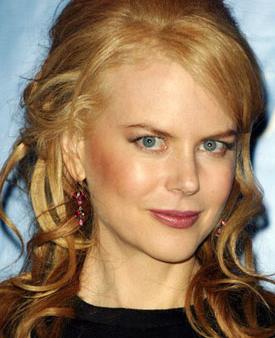 The actress woke one morning to find there was no running water in the area she was staying in Kununurra, where she was shooting director Baz Luhrmann's latest film "Australia," so the actress had to find a way to improvise.
She wrote in her diary: "The day starts a little strange. There is no water, so I have to shower under the garden hose. I stand there in all my glory – well, actually, with a towel wrapped around me which I soak."
On the bathing experience, she revealed: "I really enjoy it. Maybe I'll do it again tomorrow."
The "Australia" star conceived her daughter Sunday Rose with husband Keith Urban after bathing in the town's waterfalls, which are believed to increase fertility.
She also documented her broody feelings in her journal, adding: "Today I am feeling a huge urge to have a baby. I would love to have a baby in my tummy. Sigh. We'll see one day what God has in store."
Comments
comments