Gwen Stefani dresses to impress husband Gavin Rossdale.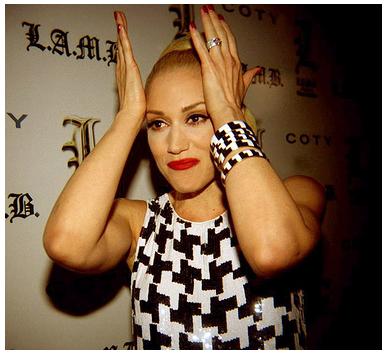 The "No Doubt" singer, who is regarded as one of the world's most stylish women, doesn't care what people think of her outfits as long as her spouse is happy.
The singer, who is expecting her second child with the former Bush frontman, said: "Gavin doesn't like certain colours. He really hates beige so I don't wear anything beige. He would never ask me to take something off, but I definitely want him to think that I look cute. His opinions have definitely influenced my look over the years."
Gwen Stefani recently admitted her passion for fashion is still as strong as ever, and she loves creating new garments for her label L.A.M.B.
She added: "I'm in love with my fashion label L.A.M.B. The reason I started my label was to have something creative in my life other than music. I have to pinch myself every day when I think how far things have come for me."