Mischa Barton tries to avoid the Hollywood lifestyle.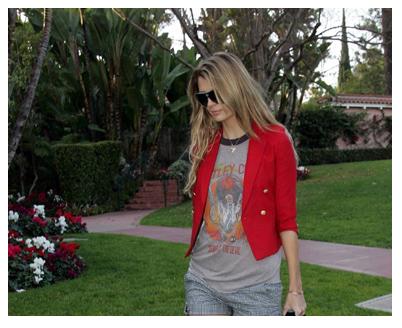 The former "O.C." actress makes a deliberate effort not to be seen out and about in Tinseltown, because she doesn't want to be known as a party girl.
She revealed: "I recommend taking Hollywood with a pinch of salt. I get to meet and work with a lot of interesting people and have opportunities to do quality work.
She continued: "I try to avoid getting too embedded in the 'Hollywood' lifestyle, I love to travel and I have my family and my life outside of work. Although Hollywood mainly offers me access to the industry, I also love the beach, boogie boarding and the weather."
Mischa Barton, who is currently dating Rooney guitarist Taylor Locke, also revealed she would never date an actor, and prefers romancing men not involved in the movie industry.
She added: "I would rather date outside of the industry. I think actors are a special breed, it takes a specific personality to be an actor – there needs to be some kind of balance."
Comments
comments