Gwyneth Paltrow visited singer Madonna's apartment in New York City on Monday, July 7, with a nanny holding David Banda, Madonna and Guy Richie's two-year old adopted son.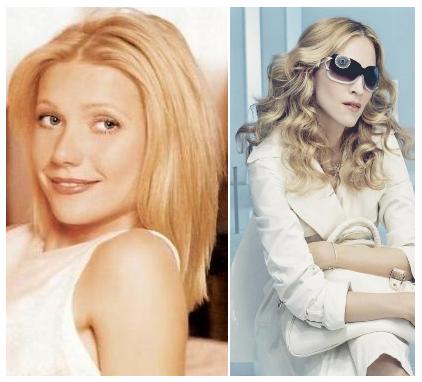 Madonna's brother has claimed that the two friends shared a steamy liplock.
Christopher Ciccone, in his upcoming book "Life With My Sister Madonna", has reportedly claimed that Madonna, 49, planted a steamy kiss on BFF Gwyneth Paltrow, 35, at a New Year's Eve bash thrown by Donatella Versace.
Madonna was dancing on a table at 4 am when she pulled the Academy Award winning actress up and smooched her, shocking the revelers.
Madonna had unleashed tabloid frenzy in April 2003 by lip locking with Britney and Christina Aguilera on stage during their performance of the song "Hollywood" at the MTV Video Music Awards.
Gwyneth Paltrow is married to Chris Martin of the British rock group "Coldplay". They have two children – daughter Apple Blythe Alison Martin, 3 years and 11 months; and son Moses Bruce Anthony Martin, 2 years.
The celebrity couple is bringing up their children in London but Gwyneth Paltrow splits her time between New York and London.
Comments
comments