Lindsay Lohan's partying ways have been curbed by girlfriend Samantha Ronson.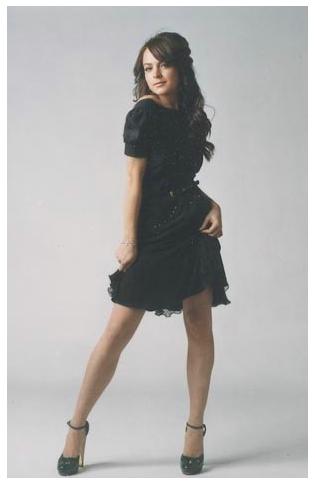 The "Mean Girls" actress, who recently announced she is dating the DJ, is besotted by Samantha and just wants to spend nights in with her.
A source revealed, "Sam and Lindsay are inseparable. Sam has been a really good influence on Lindsay. There is no one else special in Lindsay's life apart from Sam, but it has taken her a while to feel like she can talk about their relationship."
The source added, "Lindsay hasn't dated any men since she started hanging around with Sam, and there has hardly been a day in the last two months when they have been apart. It's really sweet that Lindsay has found someone she can trust and rely on."
Lindsay Lohan, who spent time in rehab last year to be treated for alcoholism and drug addiction, spoke about her relationship with Samantha, the sister of super-producer Mark Ronson, as she celebrated her 22nd birthday last week.
The actress said, "I just want to live a happy, healthy year, continue on the path that I've been on, and be with the person that I care about you and my family."
Samantha Ronson, who spent a day with Lindsay Lohan and her family at Disneyland, also posted pictures of her and the star kissing on her MySpace page.
Lindsay Lohan was reportedly plays the role of submissive 'wife' in the relationship.
A source added, "Lindsay and Samantha are totally playing house and loving every minute of it. And, yes, they share a bed! They both play certain roles. Lindsay is the passive one, the wife. It works for them!"
Comments
comments