Hollywood actress Gwyneth Paltrow said Monday that she's helping her friend Madonna through her marriage split.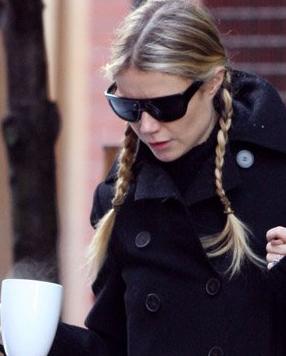 The "Iron Man" actress revealed that she's supporting the pop star following the announcement last Wednesday that she's separated from film director husband Guy Ritchie.
The actress, who attended a premiere of her film "Two Lovers" at London's Film Festival, said: "She's a very good friend. I'm supporting her in all the ways that I can. I'm just there for her. I speak to her a lot."
Like Madonna, Gwyneth Paltrow, who is married to "Coldplay" singer Chris Martin, lives partly in London.
Madonna and Ritchie confirmed their separation last week, nearly eight years after their wedding in a Scottish castle in December 2000.
The celebrity couple have two children: Rocco, 8, and David Banda, 3, who was adopted in Malawi in 2006. Madonna also has a 12-year-old daughter, Lourdes, from a previous relationship.
Madonna's publicist said Sunday that details of a divorce settlement are yet to be finalized, dismissing reports that the couple had agreed to a custody arrangement for the couple's children.
The couple own homes in London, Los Angeles and New York, and a 1,200-acre retreat in Wiltshire, England.
Comments
comments