The Republicans' main campaign and fundraising organ spent tens of thousands at high-end stores, such as Saks Fifth Avenue in St. Louis and New York (49,425 dollars) and Neiman Marcus in Minneapolis (75,062 dollars), according to a report.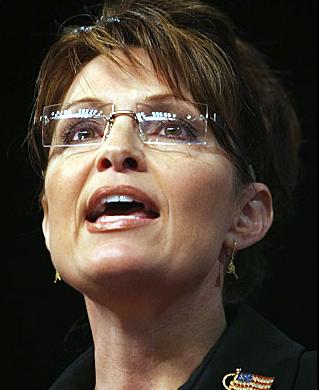 The RNC also spent 4,716 dollars on hair and makeup through September. Those kinds of expenditures did not appear in the RNC's financial disclosure records before the Alaska governor was named to John McCain's ticket in August, it added.
According to a report, the RNC's September monthly financial disclosure report was viewed and found a new category, "campaign accessories," included in the report of "itemized coordinated expenditures."
The McCain-Palin campaign issued a statement shortly after the report appeared online.
Spokeswoman Tracey Schmitt revealed: "With all of the important issues facing the country right now, it's remarkable that we're spending time talking about pantsuits and blouses. It was always the intent that the clothing go to a charitable purpose after the campaign."
Another spokeswoman Maria Comella "declined to answer specific questions about the expenditures, including whether it was necessary to spend that much. She was quoted as declaring: "The campaign does not comment on strategic decisions regarding how financial resources available to the campaign are spent."
Among the department store sprees were expense reports for two high-end baby stores, "suggesting 295 dollars was spent to accommodate the littlest Sarah Palin to join the campaign trail."
Sarah Palin gave birth to a son, her fifth child, earlier this year.
Another 4,902 dollars were "spent at Atelier, a high-class shopping destination for men," the report noted.
Comments
comments