Halle Berry isn't just one hot mama – she's also officially the sexiest woman alive, according to Esquire magazine.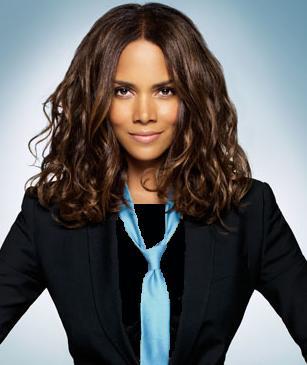 The "Catwoman" actress, who gave birth to her daughter, Nahla, in March, revealed: "I don't know exactly what it means, but being 42 and having just had a baby, I think I'll take it."
The actress, who appears on the cover of Esquire's November issue, also said: "sexiness is a state of mind – a comfortable state of being. It's about loving yourself in your most unlovable moments."
In her acceptance speech, she added: "There are times when I feel like the sexiest woman alive, but would I ever argue that I am the sexiest woman alive? Of course not. I figure at one moment the sexiest woman alive is a waitress in Abilene, Texas. And in the very next second, it's a woman in the bush of Vanuatu. Then, right away, somewhere else. Sex and sexiness. It's all about the moment; it's about what you know as much as it is what you offer. That's why I share this title with every woman, because every woman is a nominee for it at any moment. Maybe that's why there are so many women these guys love.
If there were a real event where they gave an award for this title, I would wave the trophy here. I would thank everyone all over again, then I'd probably blow a kiss to Tom Chiarella for helping me write this. I would turn my head and say, "You can start the music now, I'm done." I'd be wearing pumps. I'd be just a little breathless. And I admit I would not rush off the stage."
Comments
comments