Halle Berry, who has a white father and an African-American mother, has received racist death threats to her unborn baby.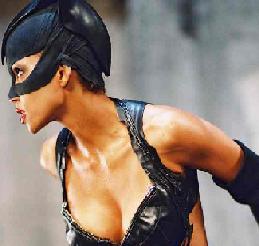 The actress has been forced to hire security guards after allegedly receiving several disturbing letters from an anonymous writer.
One note warned she and her child would be "cut into hundreds of pieces". A source, who is close to the actress revealed, "Halle does not normally use security but she has taken on a couple of guys to make sure."
In 2002, Halle became the first woman of American-African descent to win a best actress Oscar for her role in "Monster's Ball".
As for the actress' pregnancy, a source has revealed Halle Berry is craving pickles and bread, saying, "She does crave pickles. And any bread. Doesn't matter, as long as it's salt and pickles."
Her boyfriend Gabriel also said he was pampering the mom-to-be. He revealed, "She loves foot massages. I do all of that stuff."
Comments
comments