Halle Berry is reportedly pregnant. The actress had earlier denied reports that she was pregnant but now several publications revealed that they have confirmed that she is pregnant. According to a report, she is three months pregnant.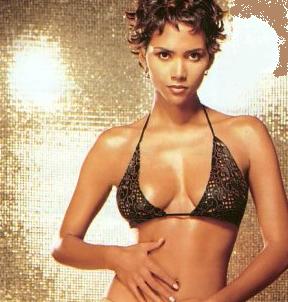 An insider revealed, "Halle is so happy right now. She's wanted a baby for so long. But at the same time she's scared because she is very aware of the complications that having diabetes can cause during pregnancy. She's doing everything possible to make sure her baby is born healthy."
Another report revealed, "The actress and her boyfriend, model Gabriel Aubry, are expecting their first child together on Valentine's Day. It's certainly something Halle has wanted for a long time. As ecstatic as she must be, her pregnancy may not be easy. Because of her age and the fact that she has diabetes, she has to take extra care."
The actress went to a doctor, who specializes in high-risk pregnancies, on August 24. As she recently said, "I really yearn for a child — I can't wait much longer." Halle has been getting fertility treatments since February, the insider added.