Miley Cyrus, a teen sensation of "Hannah Montana," is getting serious about working out after fighting off internet rumors she was pregnant at 14.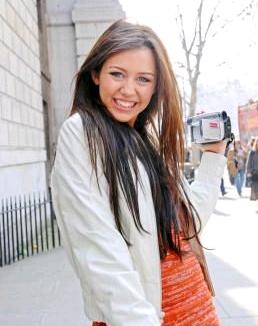 The young singer-actress was caught off guard by the pregnancy reports and can only imagine the campaign started when someone caught her looking a little bloated.
So the "Hannah Montana" star has hired Eva Longoria and Jessica Simpson's trainer Harley Pasternak to help her get in shape, according to a report.
A friend revealed, "She just wants to look great. She's very motivated."
Comments
comments