Brad Pitt's concern grows for Angelina Jolie. It appears that the actress, who made some improvements earlier on her health, is regressing and again losing weight and the ever-present health concerns have returned.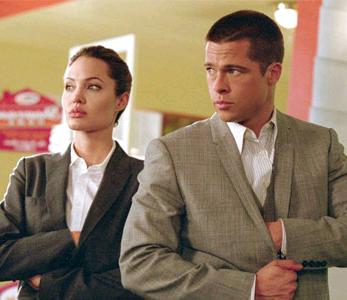 According to the report, Angelina Jolie was finally gaining weight again – until she appeared in LA on the October 19 set of the Changeling in a costume that overwhelmed her skeletal frame.
An insider revealed, "Her clothes for the movie had to be taken in, which drove the designer's nuts."
The report claims that the 32-year-old actress, who has dropped to an estimated 97 pounds, is also driving partner, Brad Pitt, nuts.
The insider continued, "She weighs herself every morning before having anything to eat or drink. Brad can't help feeling that her dipping below 100 pounds was exactly what Angie wanted."
Her diet seems to confirm just that. According to the insider, Angelina Jolie never sits down to a full meal. Instead she picks at nuts, raisins, an occasional piece of fruit, indulges in an occasional bag of carrots and drinks gallons of coffee.
The insider also revealed Angie's weight loss breaks Brad's heart, adding, "Brad knows her weight loss is deliberate."
Comments
comments