The early look for Harry Potter film turned out to be a whole lot earlier. In the last-minute move, Warner Bros. has just announced that the studio is pulling "Harry Potter and the Half-Blood Prince" from its fall lineup and rescheduled it for July 17, 2009.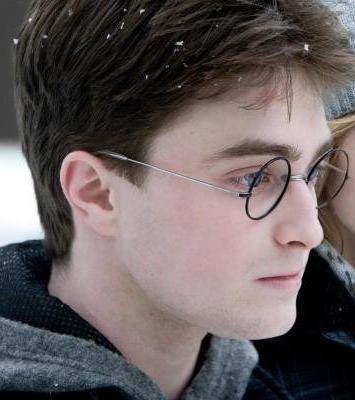 A Warners publicist stressed that word about the rescheduling had only just come down today—which is most likely true, given that the Half-Blood teaser trailer is already in circulation. As of tomorrow, it will run with the new animated "Star Wars" movie, almost certainly still trumpeting a fall release date.
On the reason why the film was pushed out of fall, the studio released a statement that summertime is the "ideal window for a family tent pole release." But this, presumably, is not something the executives just figured out this morning.
The Warners release statement also indicated: "[L]ike every other studio, we are still feeling the repercussions of the writers' strike, which impacted the readiness of scripts for other films—changing the competitive landscape for 2009 and offering new windows of opportunity that we wanted to take advantage of. We agreed the best strategy was to move "Half-Blood Prince" to July, where it perfectly fills the gap for a major tent pole release for mid-summer." Prior to the movie, Warners' had a blockbuster, "Terminator Salvation" with Christian Bale, set for Memorial Day, but not much else."
Other sources outside the studio are claiming that moving Harry Potter film will also stop next year's profits from looking seriously underwhelming after the phenomenal success of "The Dark Knight."
A rival studio executive revealed: "They don't need the money this year anymore. When a movie over performs the way Dark Knight has, you really don't need Harry Potter in the fall."
On the seriousness of moving a "Harry Potter" film so late in the game, the executive added, "Turning a battleship that big isn't easy. You're not talking just about the movie, but all the merchandising, the toys and stuff. It's huge. And it has a domino effect across the rest of the summer slate."
Changing of the date will also affect other studio's slate. July 17 is currently home to Will Ferrell's "Land of the Lost", but Universal may quickly move to safer ground.
Warners' press statement stressed how proud everyone is of the movie and tried to preempt any suggestion that something might be amiss, creatively or otherwise.
Half-Blood was directed by David Yates, who also helmed last summer's Order of the Phoenix, the biggest global hit the franchise has had since the first film debuted in 2001.