J.K. Rowling, the author of Harry Potter saga, vows the latest book brings a "definite end" to the boy wizard's story.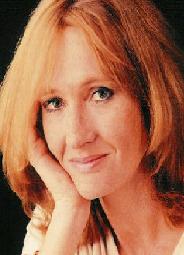 The British author refused to reveal the plot of the seventh and final book, 'Harry Potter and the Deathly Hallows' but told fans she has finished writing about Harry, saying "Harry's story comes to a definite end in book seven."
The writer gave the hint that Harry Potter may die in the tome after saying she could continue to explore other characters.
She revealed, "Because the world is so big, there would be room to do other stuff. I am not planning to do that, but I'm not going to say I'm never going to do it."
The author admitted that she felt terrible upon finishing the final chapter, but eventually her feelings turned to relief.
She added, "I felt terrible for a week. The first two days in particular, it was like a bereavement, even though I was pleased with the book. Finishing it is emotional because the books have been so wrapped up with my life. It's almost impossible not to finish and look back to where I was when I started. And then after a week that cloud lifted and I felt quite light-hearted, quite liberated."
Comments
comments